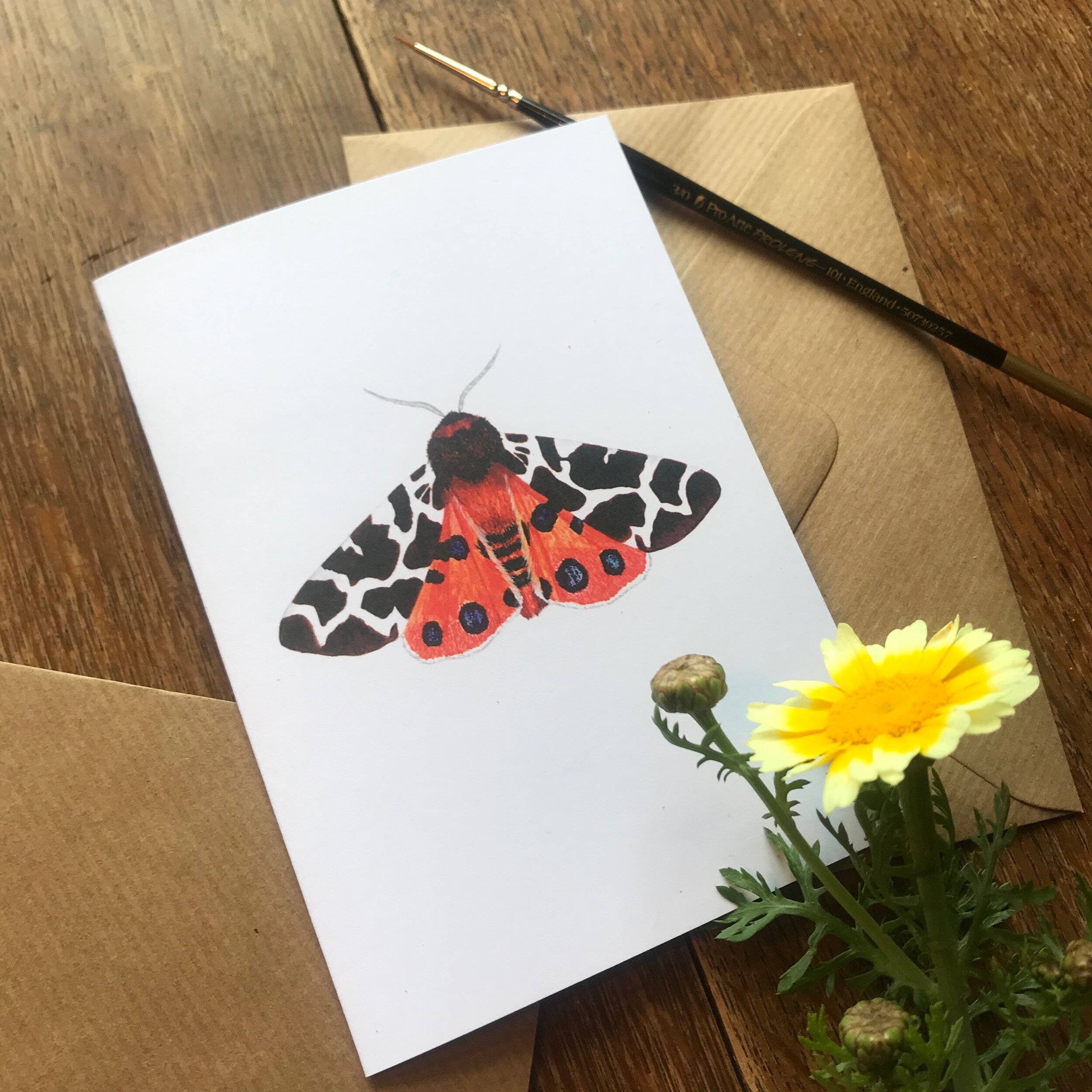 GARDEN TIGER CARD
A much loved and colourful British moth. Garden tigers have sadly been suffering declines, partly caused by habitat loss. Consider leaving a "wild patch" in your garden where the caterpillar food plants for many different butterfly and moth species can grow.
This card is A6 size.
Information about the featured species is printed on the reverse. Our cards are created using high quality, thick paper and supplied with brown kraft envelopes. As we are committed to #plasticfree packaging, they are not wrapped in cellophane.